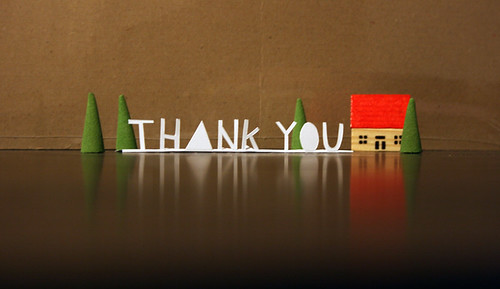 Who could have thought five years ago that in 2014 I would be a recipient of a Faculty of Education Award, from Charles Sturt University?  Not me!
Today saw the official announcement of the 2014 awards, and yes – my name was there.
I have to thank all my colleagues past and present who have made this possible. This is a little special for me, as it encourages me to keep doing what I have been doing to support learning, teaching and innovation in schools and beyond.
Thank you!
Image: Thank you CC BY-NC-ND 2.0 by hellojenuine.